15 Principles for Business & Life
A Big Task Almost Completed
Ok. Disclaimer before I start this blog series. As of time of writing I technically have listened to 933 albums over the past 14 months. Yes that's right. I have listened to roughly 70-75 albums per month for the last 420 days. Whilst working, working out, cooking, relaxing, and reading,I have immersed myself in the pure creativity that is musical expression. I ran out of steam around the mid 90's era albums. 1000 was my target but it wasn't to be (yet!). I did however, learn at least one track on a selection of these albums either on piano, guitar or by voice (about 423 albums in total).
The level of 'learning' I went into for each track was very much dependent on the complexity of the tracks- as much as I admire Miles Davis' Bitches Brew trying to learn even some of the musical lines on even one track frankly was a b*&tch!! I also supplemented my listening and playing by researching some of the albums or artists I found to be particularly good or interesting for some reason- for example Led Zeppelin's exploits on tour are almost aswell known as their classic albums!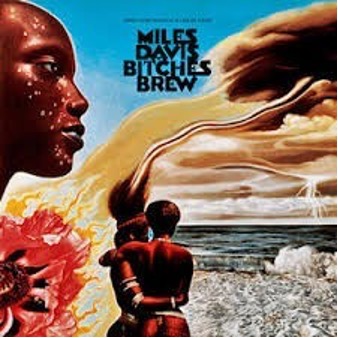 This is the cover art for the album Bitches Brew by the artist Miles Davis. The cover art copyright is believed to belong to the label, Columbia Records, or the graphic artist(s), Mati Klarwein
Creativity Is A Big Topic
Why did I set out on this path? It certainly wasn't to create a treatise or deep musical analysis. I do, however, have a passionate love for music and an equal passion for creative thinking. As Head of Cpl's Future of Work Institute 'Creativity' is constantly being mooted as a 'key skill for the future'. Frankly this is a moot and simplistic analysis, and a little bit of a catch all for everything and nothing. Having been involved in many creative endeavours within many sectors for the past 20 years I can tell you that creativity is broad 'thing'. It covers everything from framing, to dreaming, to synthesis to problem solving, to visual expression, to composing and beyond. As a result I have been fascinated by this subject and have had the great pleasure of delivering many innovation and creativity projects over my career.
The Power of Music to Open New Conversations
When it comes to creativity I like to go to the source. And one of those sources (in my humble opinion) is music. When an artist nails a melody, or an arrangement or a beautiful stream of lyrics, that is a universal form of creative expression
But before I go too 'business-y' on this and if I am truly honest, I wanted first and foremost to open my mind to new musical styles and frankly listen to those albums various family members, friends and strangers (yes strangers) had recommended to me over time. I wanted to get deep into music to see if I could find some perspectives on creativity.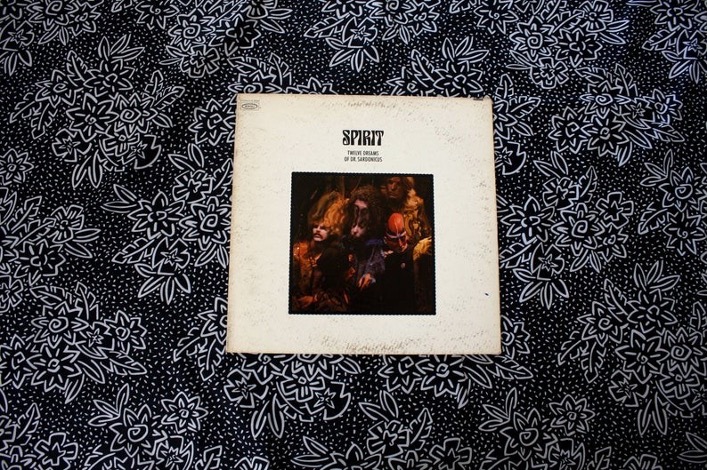 The strangers thing was an interesting self-reinforcing cycle of musical learning and inspiration for me. As I listened and learned more albums I started to be able to the identify many tracks- obscure and otherwise- as they were played among the rich treacle-ly aromas played in coffee shops. I would say something like 'great track from Twelve Dreams of Dr Sardonicus album' (by Spirit- pictured)- a rare gem' and most of the time I would get into conversation about the barrista's favourite track or another recommended album that he or she would suggest. Music was doing what it does really better than anything else- it was opening my horizons to new conversations with people I didn't know.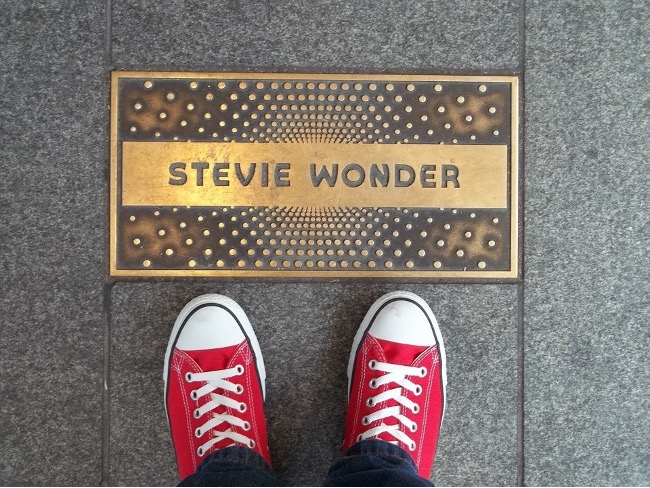 In some cases I would get into deep conversations about how Stevie (Wonder) created some of the Moog sounds on the 'Innversions' album, in other instances I would get into a conversation about how 'American Gothic' was a stone cold (mostly) forgotten classic that painted serious pictures with it's lyric's and production values. Or I would talk at length about Prince's 'Sign O The Times double album as one of the greatest double albums of all time. Either way I probably bored as many people as I (partially) excited with my conversations on music.
Principles & Insights
Some of the areas I am going to talk about in subsequent blogs (one blog wont cover this one- there will be a series!) will be my 15 insights & principles gleaned from my mammoth musical journey that can be applied on your journey towards increasing creativity for yourself, your team, your workplace and your organisation. They are as follows (not an exhaustive list but ones I felt would be useful in the 'real' world!) :
Messy is Magic and can bring you to new places
Lock yourself away– and harness the power of lone inventor
Go Big with a Concept– and tie it all together to a whole
Lyrics & Words can be more important than you think
Act Like a Producer stand above, mix it up & experiment
Friction Fantastic and use the power of arguments and artistic disagreements
Technology Can Be Beautiful and bring you to new sensory places but in service of the song
Be Mysterious and just tell enough
Everything Is Reused so build and play with whats gone before
Think like an Artist– and embrace the ones you love and hate
Find A Cabin With Friends and lock yourself away in a lodge, a country house, or a basement!
Bring The Theatre and create Wow moments
Master Your Instrument– whatever that instrument might be
Strip it Down or Lush it Up– to go back to basics or go way beyond the norm
Diverse Collaborations Near and Far freshen the sound and change the how we craft and arrange